CEREC Prime Scan
We use a highly-sensitive camera to digitally scan the section of your mouth where a dental restoration will be placed. As the wand scans the area, it builds a virtual 3D model of your teeth and gums on a screen right in front of your eyes. Dr. Barr can fine-tune the area until the virtual model represents your mouth exactly.
Once the digital models of the teeth have been finished, Dr. Barr will digitally design a restoration right there on the screen. It will be designed to be fully functional and fit exactly in the area where it needs to be placed.
From there, this digital restoration will be sent to a milling machine where a color-matched block of porcelain will be precisely milled into the final restoration. The final restoration is test-fitted to the area and any final adjustments are made before securely bonding the restoration to the tooth. You will walk out of our office wearing the final restoration in a single dental visit.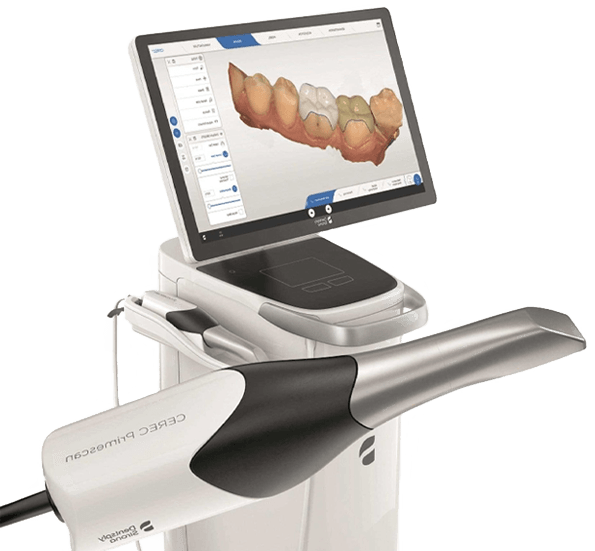 Air Abrasion
Whenever possible we use air abrasion rather than a drill. Air abrasion takes away less tooth structure than a drill. Air abrasion also eliminates vibration, noise, and the odor associated with a drill procedure.
Your tooth can then be filled with a strong chemically bonded material that can be matched to the color of your tooth making it appear nearly invisible. Tooth colored fillings are beautiful in appearance and can be completed in a single visit.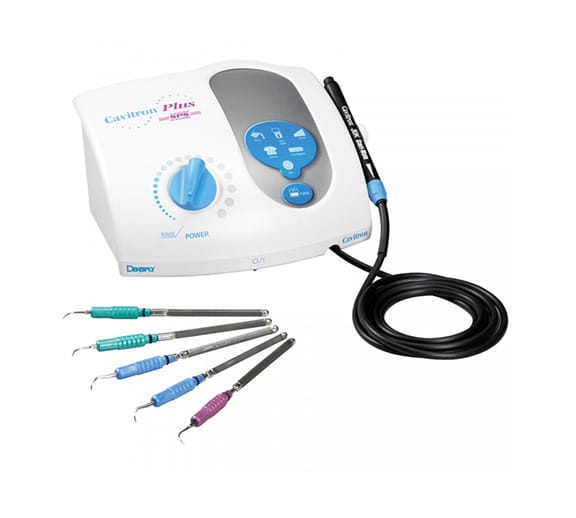 Ultrasonic Scaling
An ultrasonic scaler is a state-of-the-art dental tool that uses oscillating sound waves to produce gentle vibrations to clean teeth. Plaque, tarter, and bacteria is easily removed and then water flushes it all away leaving the teeth fresh and clean.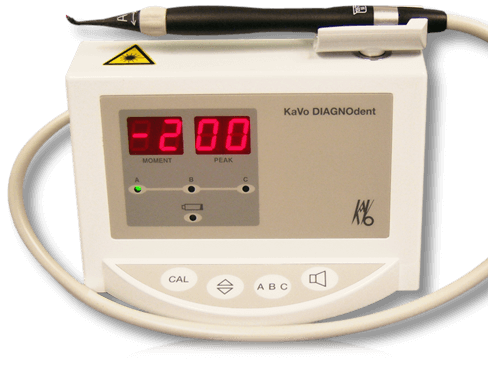 Diagnodent
The Diagnodent is the latest in cavity detection. The Diagnodent can detect even the smallest cavities that even the trained eye of your dentist can miss, even while using magnification loupes!
The earlier the cavity can be detected, the sooner it can be removed and thus allowing less tooth structure loss and a more conservative restoration.
Digital X-Rays
Digital x-rays offer patients a complete detailed image of the entire mouth including the teeth, jaw (upper and lower), sinuses, and TMJ.
It provides a complete picture on how everything looks and relates to each other. Research shows that digital x-rays produce 80% less radiation than traditional x-rays.
Air Quality
Our floor unit filters have the Medical Grade HEPA technology which is proven to remove up to 95% of all airborne contaminants as small as 0.1 microns. This includes viruses, bacteria, dust, dander and allergens. The carbon blend used in this filter will also effectively remove chemicals, gases and odors.
Intra-Oral Camera
We provide our patients with an intra-oral video examination. This allows both the doctor and the patient to see the condition of the mouth at the same time, then discuss treatment options.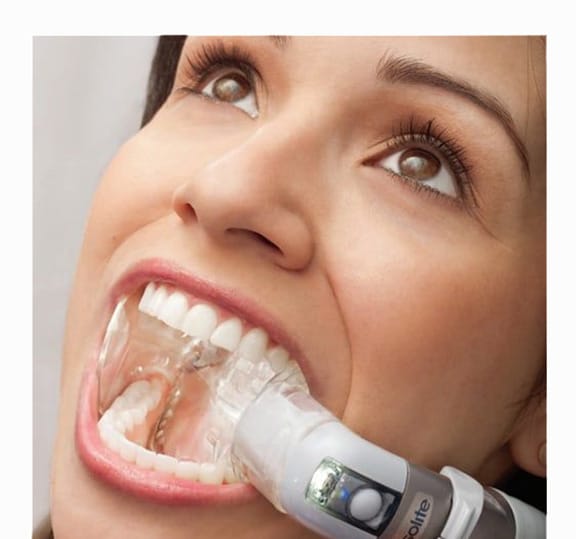 Isolite
Isolite is the only dental device that delivers continuous illumination, aspiration and retraction all in one easy-to-use, time-saving device that makes isolation easy and provides uninterrupted access to your mouth. Isolite helps your dentist work safer, faster, brighter and drier.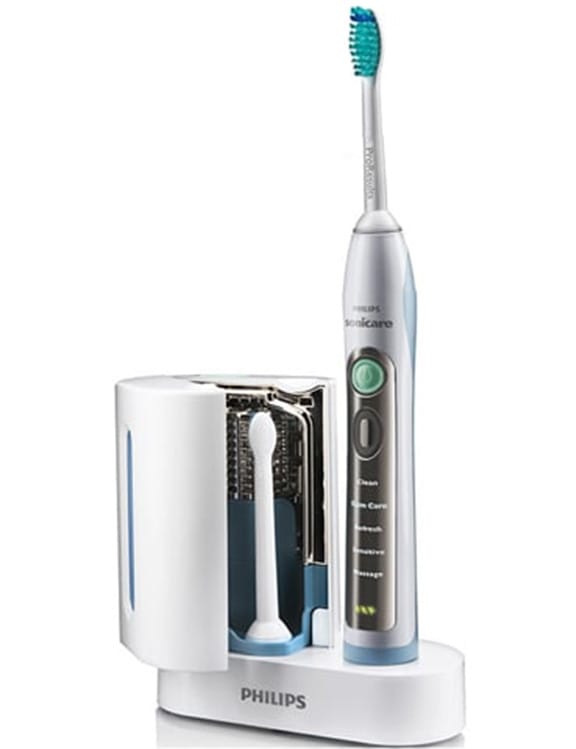 Sonicare
Sonicare's unique, patented combination of high speed bristle motion with extra wide sweeping motion creates effective, yet gentle, dynamic fluid cleaning motion. You get excellent plaque removal, especially in hard-to-reach areas such as between and below the gum line. You can count on naturally whiter teeth and healthier gums.
Sonicare is excellent in battling gum disease, dry mouth, bad breath and tooth sensitivity. Its sweeping motion is very good in cleaning around dental restorations such as implants, crowns and veneers as well as cleaning braces.
Sterilization
We take sterilization and our patients' safety as our top priority. Here at the office, we have a two step process for all our instruments.
Step one: All instruments are placed in our instrument washer prior to sterilization to clean and remove debris from instruments using hot water and specialized surfactant solutions to ensure the instruments do not retain any material build-up that might interfere with the effectiveness of sterilization.
Step two: All instruments are placed in our powerful autoclave to sterilize equipment and dental instruments. This helps to safeguard against germs and contamination.
Waterpik
Water Flossers offer patients an easier and more effective alternative to dental floss for improving oral health. More than 50 published clinical studies conducted at 25 university and independent research facilities have proven Waterpik Water Flossers are safe and effective on patients with gingivitis, periodontal disease, orthodontic appliances, implants, crowns, bridges.
Xylitol
Xylitol is a sugar substitute that is derived primarily from forest and agricultural products. The dental benefits of using Xylitol to prevent caries were first recognized and published in 1975. Xylitol is available in many forms such as gums, mints, chewable lozenges, toothpastes, etc. The efficacy of these products varies depending on two critical aspects which are the amounts of Xylitol contained, and the frequency of use. We recommend that you consult with your dentist about Xylitol and its benefits towards your oral health.